Welcome from the Gang!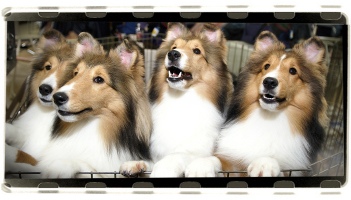 The Shetland Sheepdog Club of Austin welcomes you! We are a non-profit organization dedicated to working for the betterment and furtherance of the Shetland Sheepdog in the Austin, Texas area. Our members work together to disseminate knowledge, encourage sportsmanship, and participate in friendly competition. The welfare of the Shetland Sheepdog is at the heart of all we do.
The objectives of the Club are:
To encourage and promote the quality breeding of pure-bred Shetland Sheepdogs and to do all possible to bring their natural qualities to perfection.
To urge members and breeders to accept the standard of the breed as approved by the American Kennel Club as the only standard of excellence by which Shetland Sheepdogs shall be judged.
To do all in its' power to protect and advance the interest of the breed by encouraging sportsmanlike competition at dog shows/performance events.
To conduct sanctioned and licensed specialty shows/performance events under the rules of the American Kennel Club.
We hold regular meetings once a month: